Beautiful, Stunning, High-Quality Polar Bear Photography
Polar Bear Babies donates 10% of our net profits to the World Wildlife Fund
All photos captured by our award-winning photographer, Thomas Kokta.
Polar Bear Threats
In recent years, sea ice has been melting at alarming rates. With receding ice sheets, polar bears were added to the United States endangered species list in 2008. Along with being on the endangered species list, the polar bear conservation status is labeled as "vulnerable" due to their notably decreasing population.
As of today, it is estimated the worldwide polar bear population sits at around 22,000 – 31,000. It is estimated that by 2050, there will be a one-third decline in the population.
Polar Bear Babies donates 10% of all our profits to saving the polar bears.
About Polar Bears
The Arctic
Polar bears live on the thick sea ice, developed by the regions extremely cold temperatures, as well as the surrounding land. Contrary to popular belief, you cannot find polar bears in Antarctica. They only reside in the Arctic. However, you would find penguins in the southern polar region!
Polar Bears are ONLY found in the Arctic. The Artic is the northernmost part of Earth and is home of the North Pole. This region is an ocean, guarded by a layer of perpetual sea ice. It is surrounded by parts of the United States (Alaska), Finland, Greenland, Iceland, Northern Canada, Norway, Russia, and Sweden.
Buy Digital or Print Copies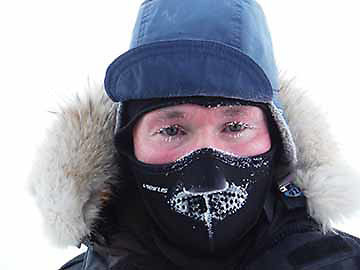 Meet Our Photographer:
Thomas Kokta
Thomas Kokta is an award-winning photographer who has devoted decades of his life to capturing the world's most breathtaking moments. His polar bear photography encapsulates the beauty of the polar region and its furry inhabitants. From cubs playing around to family bear hugs, Thomas has photos that leave admirers in awe. Along with traveling to the Arctic, Thomas also treks to Antarctica to focus on its unique landscape and wildlife. When Thomas is not exploring the polar regions, he travels to various cities across the globe, capturing beautiful urban images.
Thomas hopes to encourage nature lovers to adventure the world through his lens.
You can learn about Thomas's adventures, style of photography, and purchasing options.